Love can never be better described without mentioning wonderful lines by Bo Lanier…
'WHEN I COUNT MY BLESSINGS I COUNT YOU TWICE
'CAUSE IT'S
A MIRACLE COME TRUE THAT YOU'RE EVEN A PART OF MY LIFE'…..
These lines infact explain the essence of love…
No matter how intensely we fall in love; a relationship is successful only when we cherish the very presence of our counterpart…when we are simply proud of what the other person is up to…when the silence gets comfortable and when we start decoding it….when the presence of other person becomes more meaningful than our own self and ego!! That's love for sure…
In terms of relationships…falling in love and staying in love are two different aspects… people fall in love more often than to be able to sustain the same love…what brings out that discrepancy?? What's that that changes the perspective towards the other person…? What crops up so many differences ultimately heading to a stage of indifference!! Is that so that two people who loved once stopped loving each other? Or it's simply that we are not able to handle controversial circumstances gracefully….or we create ourselves problems which were not there at the first place…?
Relationship is a complex entity in general…it is a subjective thing , what works for one couple may not work for another…there are no definite rules and regulations…yet..Let me take the liberty to redefine relationships on certain basic principles….
Please tie up your seat belts…here we go…..
1. NEVER CHOREOGRAPH YOUR RELATIONSHIP–
My best friend Jasmine dated a few guys before she finally got hitched…Incidentally the guy whom she was interested, had all the vision how she is supposed to be like! How the relationship is going to be like….. How she should walk …How she should carry herself…How she should dress up…and what not! the problem with that guy was not that that he dint like/love her but was that he had imagined a hypothetical character as his wife and for every other damn possible thing Jasmine was being compared …for Jasmine it wasn't possible to live a life of person where she couldn't be her own self…it was real tough time for her, struggling to be someone which she was not…and it was almost impossible to know how she was expected to act like someone whom she doesn't even know!! During initial days however she tried to alter herself till the things were actually beyond her control and she gave up….
She wasn't appreciated for what she was but was depreciated for what she wasn't!! In relationships every person is unique …accept the person the way they are…there shouldn't be any comparison(especially when someone has a past)…when one keeps a master plan how the other person should be like…actually is heading for expectation reality mismatch…which will generate nothing but unhappiness…
2. DONT CHOOSE MATERIALISM OVER LOVE
Never choose a partner based on looks or money…else celebrities would never ever had any break ups….be with someone who makes you feel alive…who can understand the real you!…Time, attention and love are way more important than money !
3. ACCEPTANCE-
Thankfully we all are not 'copy paste'… each one of us is different and unique in our way!! Actually that's what define us…
Get high on each other for the similarities and cherish each other for the differences…to be more precise just accept the person the way they are! Frankly speaking you would not enjoy the company with another YOU!! That would be way too boring …right? Nothing new …way too predictable! so accept life as it comes!
4. NEVER UNDERESTIMATE THE POWER OF BASIC COURTESIES–
No matter how intense the relationship is…How cool we are with each other…whenever someone walks an extra mile for you; should always follow basic courtesies in life like "thank you"…or "love you so much" that makes the person being acknowledged for the additional efforts…a small thanks can furnish them the most precious thing in this world….nothing but HAPPINESS!!
Let me ask one basic question….why would I do something for someone when my efforts are not admired? Why would I be with someone who simply takes me for granted? Ill better confine me to my routine chores…why to take extra pain??If there is anything that makes you happy and you want it to be repeated…you should appreciate so that they know!
5. COMPLIMENT EACH OTHER-
We do a lot of thing to get into a relationship but we forget that staying in a relationship is probably more significant…It hardly takes a second to compliment the other one…or to appreciate anything good they have done…appreciation from the loved ones always mean a lot… Imagine a situation when you are getting appreciation from everyone except that 'special one'! How annoying it can be!!
It is always the small things that keep big place in our lives!
'sincere compliment cost nothing & can accomplish so much'!!- steve Goodier
6. ENCOURAGE EACH OTHER–
The basic idea of being with each other is to add strength…the basic aim of relationship should be to help each other grow up as an individual…NEVER EVER TRY TO COMPETE….If one partner does better, it's because of you…there is nothing to be jealous about …Infact one should take pride of being the reason behind the smile of the special one…
7. NEVER CRITICIZE-
Mistakes are the proof that you are trying…Don't be in a hurry to put blame on the other person if there is anything that goes wrong anywhere! There is always a better way out to explain things besides criticism…
Be an encourager….the world has plenty of critics already…Dave Willis
8. MAKE AN EYE CONTACT-
Make an eye contact while speaking…Being busy messaging or searching something or face booking actually drift you away from the person sitting next to you rather than bringing any closer!…To get importance one should learn to give importance!
9. GIVE SPACE AND TIME-
We all need some time off or some personal space at times…hanging out with friends is always refreshing…appreciate the personal space for a lasting relationship!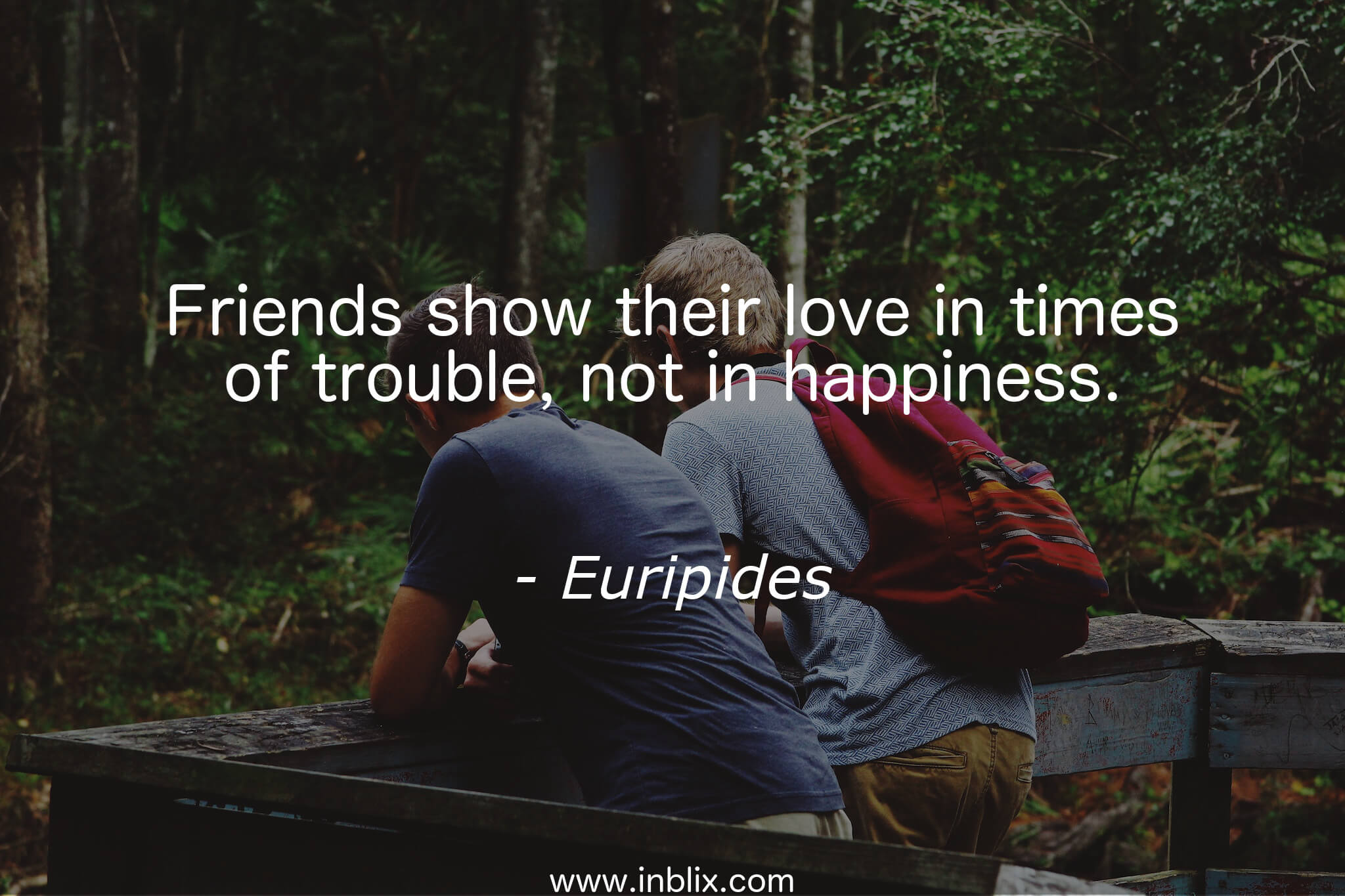 10. BLISS POINT-
Bliss point is where we get adequate combination of sweet n salt…In relationship neither one should be only sweet or only salty…in better words…There should be lots of love amidst little -little fights…Too much sweet causes diabetes and too salty hypertension…Balance them both…
11. STAY COMMITTED-
Neighbors grass is always green…probably true! There may be better model…or latest version available in the market! But running after every damn thing doesn't give peace!
Remember 'IT IS ALWAYS GREEN WHERE YOU WATER'….there are issues in every relationship…hurdles on every road…If you keep switching road you would reach nowhere!! There is always one road that you need to follow!
Never compare your relationship with others…because people always share the best part of them on social media….
'Unless commitment is made, there are only promises and hopes…..but no plans'! Peter Drucker
12. BE AN INTEGRAL PERSON-
No one can build a castle when the basic foundation is weak… NEVER LIE TO GET INTO A RELATIONSHIP…because it won't sustain…Stay truthful and loyal!
"Integrity never goes out of style"- Jim George
13. ACCEPT APOLOGY & ASK FOR ONE-
Learn to forgive…and do seek the same if inadvertently you have hurt your special someone… conflicts are indispensable part of any relationship…There is no big deal if something wrong happens, but how you react to that really makes it a big deal….
A small 'sorry' can really bring about differences in life…it simply prevents misunderstandings being creeping up…
No talk zone or ignoring the calls or just avoiding the person is infact assisting the other person learn to live without you! It will backfire for sure….Indirectly it is helping the love interest move on!…I would like to mention the lines from the song..."say something" which are so apt in this context…
'Say something, I'm giving up on you
I'll be the one if you want me to
Anywhere I would've followed you
Say something, I'm giving up on you'
A proper communication is an essential ingredient towards a healthy relationship…Keeps it alive!!
"Love without conversation is impossible"…Mortumex Adler
14. MUTUAL RESPECT-
We don't have to tell each other whether we respect them or not…It is automatically reflected the way we treat the other one…for a strong foundation it is utmost essential to respect each other…
Shower love not hatred!!
If some day one has to choose between being loved and being respected, choose the later; because there is no love without respect….
15. DON'T BE AN ABUSIVE PARTNER-
Life is almost impossible with an abusive partner…be it physical or emotional…it reflects the level of respect…no matter how much you are in love with; this is something not compatible with a healthy living…
There is a time to be a nice person …and there is a time to say enough is enough!!
16. KEEP THE ROMANCE ALIVE-
Add spice to your life…Live the life before it is too late…Spare sometime together …It can be as simple as an evening cup of tea or an evening walk…..The precious moments where you can speak your heart out…
Spare some time off the busy schedule to go on vacations!!… Break from routine stuff ends the monotony…Random candle light dinners or gifting her with flowers are not a bad idea at all…
Together is a most beautiful place to be….
The best version of love is what simply makes you a better person without changing you into someone other than yourself….
keep the fire alive…keep the love growing….for more love..
stay tuned @ invigoratinglife.com