WHAT MAKES MODI …..MODI?

INHERENT NATURE OF MODI
India has a leader in Prime Minister Mr. Narendra Modi who is futuristic, spiritual and a true karma yogi!(workaholic)…
If we consider the statistics and the popularity index; he is one of the most popular and powerful people on earth!
He is one person not in want of any introduction … In fact every attempt to introduce him to the world will fall short of words…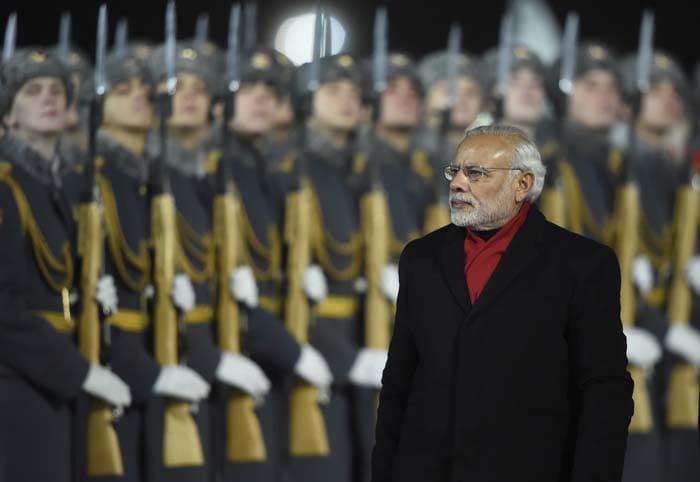 well my question was …what makes him so different….what makes him…MODI ?
MODI's SUCCESS MANTRA

What matters is not what you are today but from where you had started…whenever anyone mocks our Prime Minister MODI by calling Chai-wala (tea seller); I don't think it to be offensive because it is very much true!!
'Success is an ongoing process; it is a journey not a destination'….
It is a reminder of the immense treasure hidden in the nation … a clear reflection that ultimately what defines you is nothing but your hard work and persistence and inner zeal to bring about any change…that also proves somewhere that BEING ORDINARY IS STRENGTH…one just need to be ordinary with extraordinary determinations…TRUTH CAN BE HIDDEN FOR A WHILE, BUT CANT BE MADE TO DISAPPEAR…and here he is …one of the most popular leader of all time!
MODI- A SELF MADE MAN
The diamonds are simply the piece of charcoal that could withstand the pressure and yet they were not made overnight…it takes years of hard work and adverse circumstances that polishes you!! The name that perfectly stands as an example is NARENDRA DAMODAR MODI…a self-made person….
MODI- A GLOBAL FORCE!
NARENDRA MODI is not just a name…this stand tall for a BRAND!! It's a hope to 1.25 billion Indians…that India will rise!! A certainty -India will grow up as a Global force!! He has a vision to make India a world power!!…the position and reputation of India worldwide has surged to an extent that an even an ordinary person has started feeling pride of being Indian. ..His positive approach has definitely charged the whole nation into action…
NATIONALIST
What defines Mr. Modi is his patriotism….He is brimming with the feeling of nationalism…an excellent orator who can inspire even a dead soul!!…
There was a time when young generation used to look at politics with dismay…we expected nothing good but SCAMS!…
Since the day he has stepped up as PM of India, there has been a marked transformation in the mindset of the people not only in India but abroad as well…we have come out of our respective shells to know about the current state of affairs in the country…
He has brought us all to a point where we are engrossed towards nothing but INDIA!
MODI WAVE
Whether anyone has met him personally or not…we all acknowledge him for his great aura, a charisma that even if you do not want to be impressed, you cannot stop yourself being carried away…He is one person who has phenomenal respect towards the nation, a figure of true patriotism. He is a phenomenon in himself!!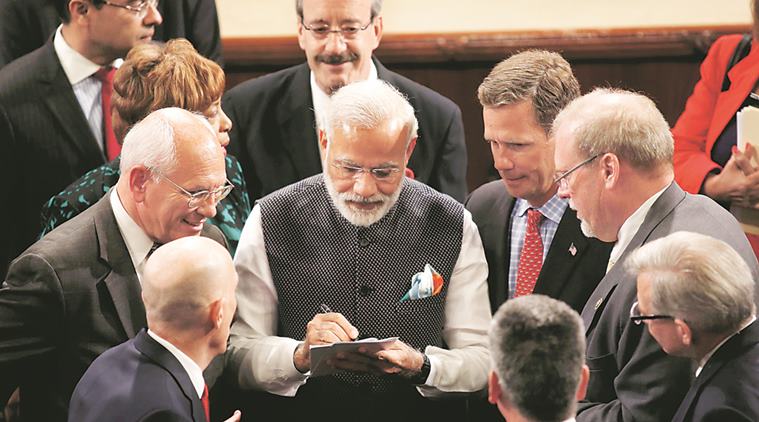 BRAVE-HEART HERO- MODI
Doubtlessly Mr. Modi stands out as the Man of millennium …calm and energetic…real brave heart…fearless and gutsy… way back in 1992; India was taken by surprise when he had accepted the challenge of militant organizations who dared any Indian to hoist Indian Flag at Lal Chowk Srinagar. He went there with Mr. Murli Manohar Joshi unarmed and came back…
Time and again Mr. Modi has proved his intolerance against terrorism….Mr. Modi has a very tough stand on Pakistan… After the Uri attack, the "surgical strike"against suspected militants in Pakistan occupied Kashmir in itself was a proof that they shouldn't underestimate us…India is no more hesitant or shy and will retaliate with the same currency.
DEMONETIZATION-
Demonetization in itself has been one of the most daring and sincere attempt to clean up the black money…It was a gutsy move and needed 56 inches seena (the courage) to take strong decisions for the favor of the country even though you know your own people may not like it…
I will simply put up as getting an intramuscular injection to your own baby even if you know, the baby is going to scream at you! But the concern of the health of the baby was much more than the pain caused due to the action…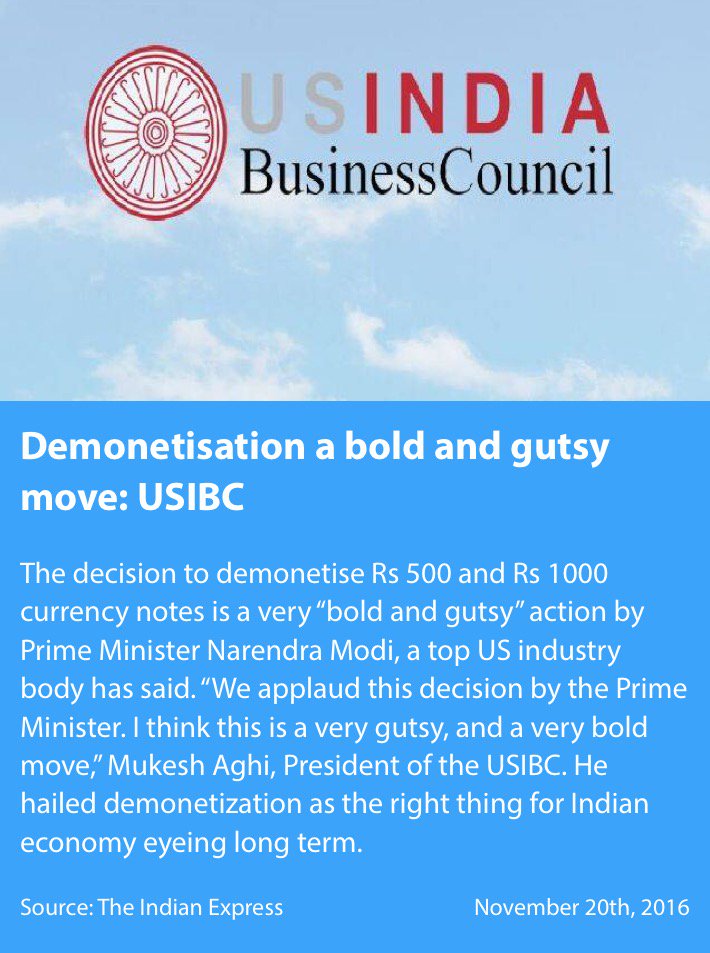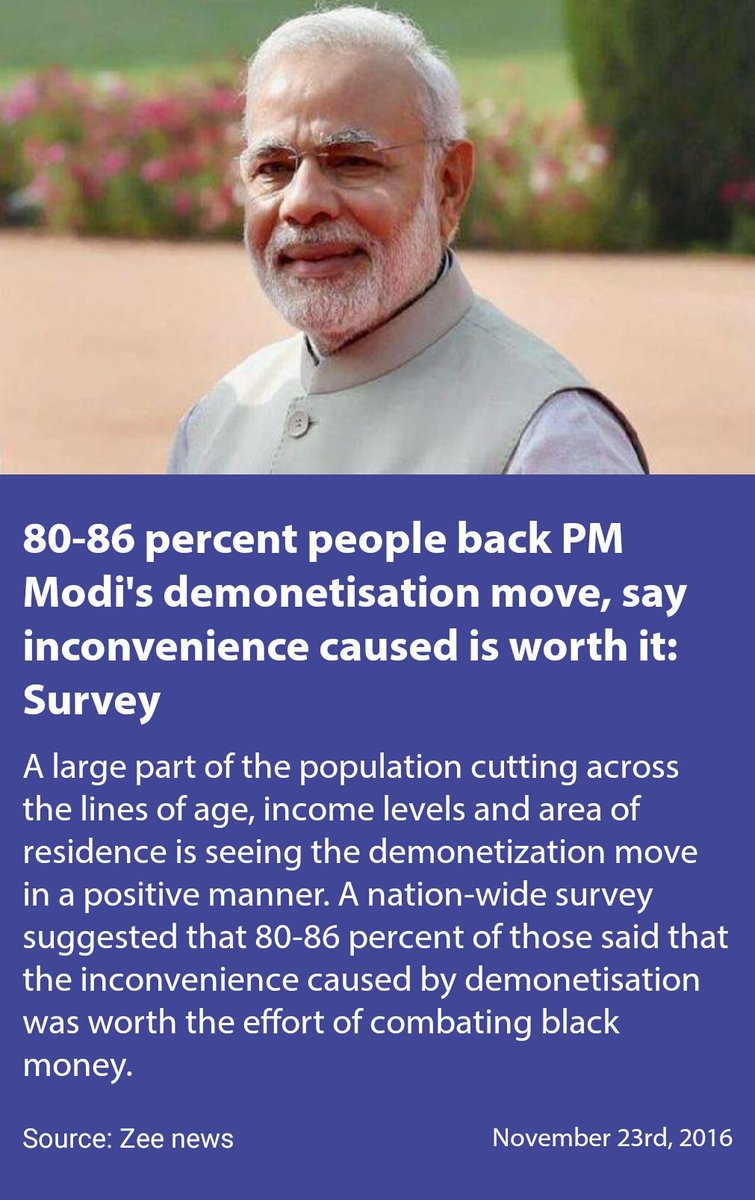 WORK ETHICS OF MODI ARE UNSURPASSED
The work ethics of Mr. Narendra Modi are way beyond the working capacity of any Indian for that matter…at his age he works for 18-20 hrs in a day!! It is his strong will power and determination that makes him stand out…
Mr. Modi has never taken a single day leave during his tenure…be he was Chief Minister of Gujarat or as a Prime Minister of the Country.
This is good enough to give any person enough complex as how is he able to manage this much of tough grinding? This is simply astonishing…
Mr. Narendra Modi has a vision of his own…he knows what he is doing…and has a decision making capacity…
Make In India initiative and Swach Bharat Abhiyan are the two drives very close to his heart…
Make In India will boost up India's Economy, to outshine India as Global manufacturing Hub and on the other hand swach bharat is a clean India dream….A dream which has become a National movement… this evoked sense of responsibility amongst the citizens towards own country has been a phenomenon.
TECH SAVVY MODI
Mr. Narendra Modi is simply an updated version of himself…he keep himself updated. He has an inherent desire to learn and explore new things.
At the same time he makes all his possible efforts to implement newer techniques for the development of the country.
The best part is if he doesn't understand anything…he calls the personnel of the concern specialty and explain him until it makes him sense…
He has a high level of intelligence and a inner unrest which keeps him working day and night for the country…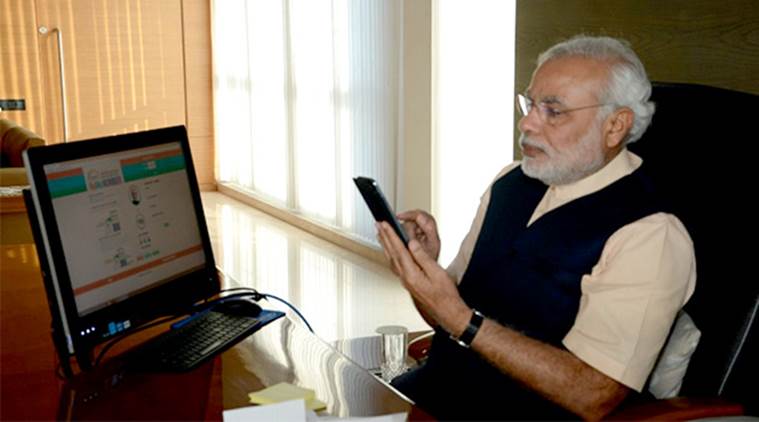 What distinguishes him is …his humbleness and down to earth attitude …He knows how to utilize people to get the best out of them…
He is well known for his Spartan living…when he took up as PM of India he never changed the official staff because he believes every person is qualified, so it is not needed to shift the personnel's…the extent they work and how they work is totally dependent on how you make them work.
COST-EFFECTIVENESS
My talk will be incomplete if I don't mention about his cost-effectiveness… he will not spent 2rs for a work which can be done in 1 rs…
In all his visits to abroad he travels by night and complete all the meetings by day thereby cutting short of all the unnecessary expenditures. The accompanying staff has been reduced to minimum…
He pays his own bills; be it kitchen or wardrobe or phone…
Before moving to New Delhi and taking over as PM, Mr. Modi donated Rs 21 lakh from his personal saving for the welfare of girl child of drivers and peons employed in various government offices.
During his term as Gujarat chief minister Modi had already set up a Kanya Kelavni Nidhi (fund) for welfare of the girl child.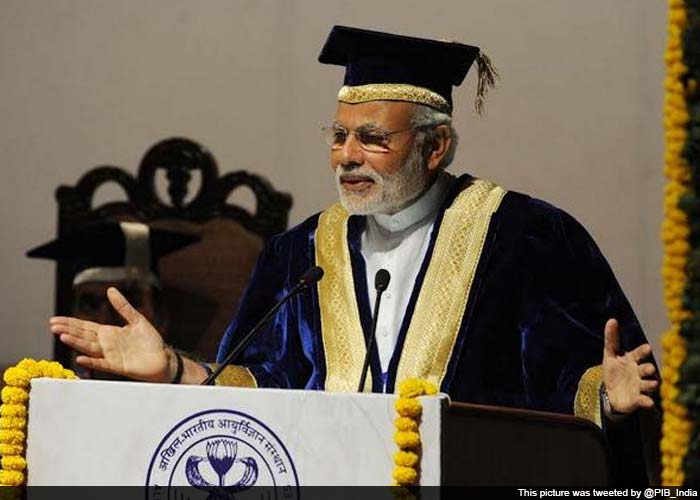 I met him for the first time at AIIMS convocation in the year 2014…seeing him was so exciting and energetic in itself…
His clarity of thoughts, clear vision, decision making are certain attributes which were simply awe-inspiring…
Acceptance of june 21st as International yoga day has brought glory and recognition of India on an international platform…which is overwelhming…
In short he has reached a certain level in his life, where he has nothing more to prove…he will keep working for India…Because he lives for India!!
we should also see what pakistan media says about our PM-
REFERENCES-
https://timesofindia.indiatimes.com/india/pm-modi-ranked-among-top-3-world-leaders-in-survey/articleshow/62470017.cms
https://en.wikipedia.org/wiki/India_as_an_emerging_superpower
https://economictimes.indiatimes.com/news/politics-and-nation/the-emerging-india-u-s-role-reversal-in-world-leadership/articleshow/62928434.cms
https://timesofindia.indiatimes.com/india/rti-reveals-expenses-of-pm-modi-wardrobe-not-borne-by-goi/articleshow/62449253.cms
http://www.rediff.com/news/report/modi-kitchen-bill-mobile-number-things-people-seek-in-rti/20160719.htm
https://www.indiatvnews.com/politics/national/15-bizarre-rti-queries-interesting-replies-on-pm-narendra-modi-34967.html
https://www.business-standard.com/article/politics/modi-s-parting-gift-for-govt-staff-donates-rs-21-lakh-for-girl-child-welfare-114052301153_1.html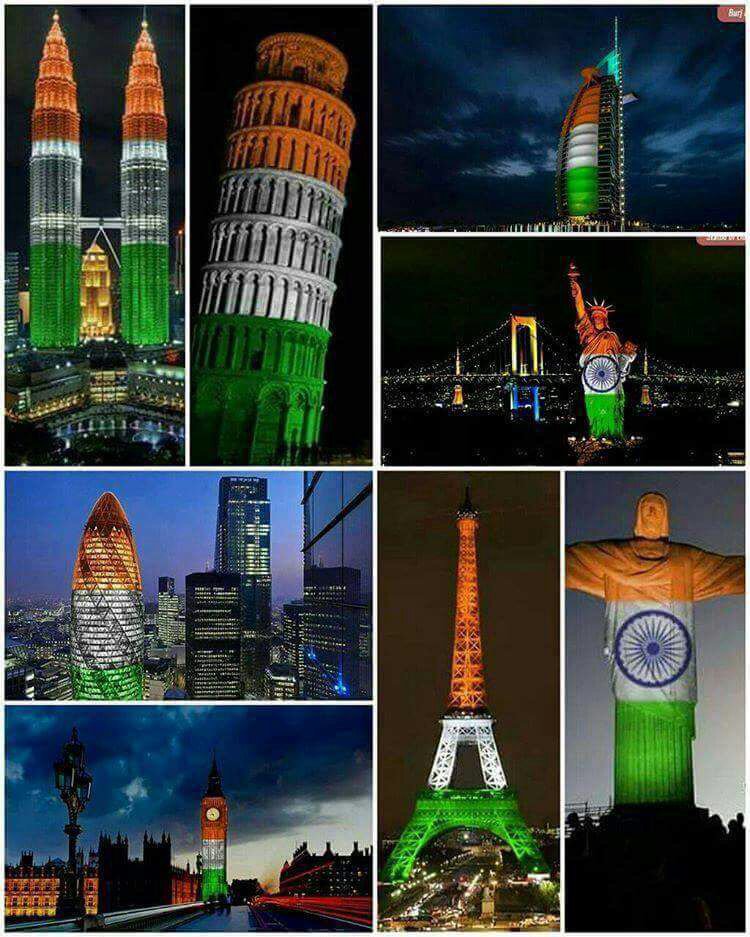 Jai hind! Jai Bharat!
For more updates…log on to INVIGORATINGLIFE.COM