Why giving up is not an option…
It was my night duty in the emergency ward, in the hospital where I was graduating (MBBS); I was intern that time…at around 2:30 or 3 am when almost everyone had fast asleep, we got one patient…A young guy in his thirties with chest pain…his wife had brought him…I asked him where do you have pain and duration… that's the moment I knew, he had angina…I called up staff, instructed her to give him aspirin and oxygen…made arrangements for ECG; called up cardio unit of the hospital and asked them to arrange one bed for him, he needed Thrombolysis(Dissolution of the blood clot)…by this time I had ECG in my hands… It was a very obvious confirmation to the provisional diagnosis…He was shifted immediately to the cardio unit where the Thrombolysis was done…luckily we had got the patient in time and a precious life was saved!!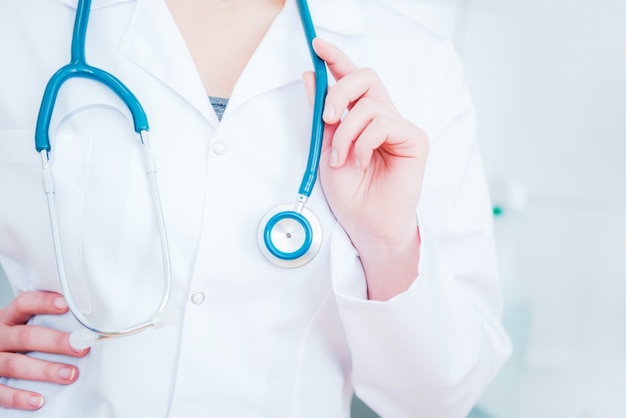 This was one of the many cases we receive in the hospitals…For this one, not much time had elapsed between the symptoms and the treatment…I was very confident he would be alright…In cases where we get patients a bit late or when the patient already has co-morbid conditions that we also not sure what would happen…then what? …Do we stop our zeal of treatment or do we start taking the patient casually?? NO!! That never happens…we don't give up, no matter what stage the patient has stepped in, no matter what are the associated factors….we would fight till the last…and actually this is what is expected from us … that's what we are up to…we would do our best, even if we know the chances are grave!! Giving Up is not an option…
Think of Army!!…for a while….Does it even matter the count of enemies in the battle field?Our soldiers just focus on themselves…A soldier will fight to his last breath with all his maximum efforts (leaving his post /duty is not even in the option!!)…
I still remember the last words of Major Sandeep Unnikrishnan…in Mumbai attacks(2008) he said…Do not come up, I'll handle them!! He was shot from behind and he knew it wasn't safe for anyone to be over there…and yet he said I'll manage…and he did manage till he breathe his last… He was the one who never gave up!!!
And yet I met a popcorn seller when I was just a kid, who had only one arm… Probably he had lost it in an accident…He could have sat at home or switched to be a beggar for his livelihood…No…He dint do that…He had self respect and he was working for himself…He was the one who never gave up...no matter what life gave to him…
Born without arms or legs… Nick Vujicic is a living legend(suffering from Tetra-Amelia syndrome) he not only paints, he is a swimmer, sky driver and a motivational speaker!! He is author of the book…Life without limits: Inspiration for a ridiculously good life…the title itself is self explanatory…
These are our real heroes and they never chose the option of giving up!!
why should we look at them even …lets focus on ourselves…we able to walk today...Do u think we never fell? to understand this just observe a child…a child of one year …who has just started to walk…he fells down at every second step and after every fall he gets up and walks again!!! We can't even count the number of times he might have fallen down…yet he never lost his hope…this is how we all were as a kid of one year… we have just grown up to understand our limitations...Imagine what if …If after the first fall itself he would have said …No I can't walk…it hurts me…it's so tough… was it possible for him to be able to walk ever in life?When a child doesn't lose hope after hundreds of fall, why do we??
I would love to quote one of my favorite quotes from Mirza Azeem Beg….
Girte hain shahsawar hi maidan-e-jung mein
Woh tifl kya gire jo ghutno ke bal chale
When life closes one way, it opens another…we often get stuck the closed gate so long that we fail to appreciate the way just opened for us…Life is not the same for all of us…we all have our own issues…some said…some unsaid…Happiness doesn't mean absence of problems, it just shows we are strong enough to handle them more beautifully…keep hope, have faith ….sometimes it is just the matter of time..
I'll share a quote by – Dushyant kumar…
Kaun kahta hai ki aasman main soorakh nahin ho sakta
Ek patthar to tabiyat se uchalo yaron!!
Live a life without limits…Take care and best of luck!!!
Best reads…sharing the link below-
Picture source- Google Images
.